Philadelphia Dermatologist
Call (610) 789-7546 Today for a Dermatologist in Philadelphia PA 19013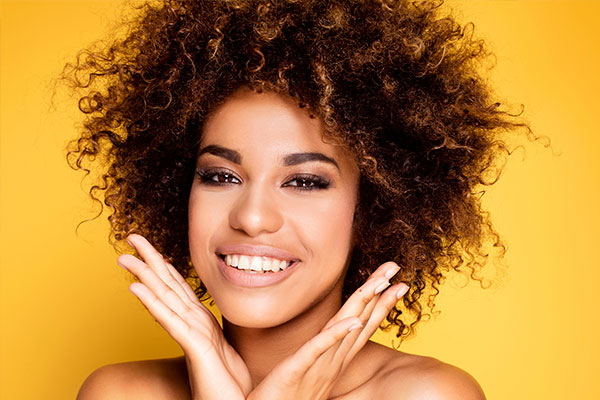 The Best Dermatologists in Pennsylvania
The dermatologists at Innovative Dermatology are known by their patients for their respect and hospitable attitudes. We are grateful that you have chosen us to provide you with your dermatological care and needs. As a patient of Innovative Dermatology, you can rest assured that we strive to provide the best care to you and your loved ones in the Philadelphia PA area. We provide service primarily for individuals living in the West Philadelphia, Germantown, Germantown, Roxbourough and Manayunk areas of Philadelphia but welcome all others. We understand that you want to feel and look your very best, and will apply our expertise to best suit your needs.
In addition to our treatment, our dermatologists enjoy giving back to the communities in Pennsylvania and ensuring that skin treatments are accessible to all in the Philadelphia PA area. Our team is led by Dr. Minh Thieu, MD and Dr. Khanh Thieu, MD. Both of our dermatology doctors are board-certified dermatologists who specialize in a range of treatments from general and medical dermatology to cosmetic and surgical procedures.
Our Pennsylvania Dermatologists:
Dr. Minh Thieu, MD studied at Jefferson Medical College. After graduating at the top of her class, she completed her residency training at Albert Einstein College of Medicine in New York. Since 2005, she has been treating adults and children alike in her private practice. Dr. Minh Thieu's expertise ranges from dermatologic surgery and skin cancer treatments to cosmetic procedures including Botox and other fillers, sclerotherapy, chemical peels, and laser procedures.
In her free time, Dr. Minh Thieu enjoys giving back to the community. She is a faculty member at the University of Pennsylvania where she volunteers her time in the Department of Dermatology teaching residents and medical students.
Dr. Khanh Thieu, MD obtained his medical degree from Harvard Medical School. He trained in dermatology at Columbia University Medical Center and was chief resident during his final year. In his practice, Dr. Khanh Thieu is happy to work with both children and adults. His expertise includes facial rejuvenation with injectable fillers as well as chemical peels, sclerotherapy, and the cosmetic removal of moles and skin growths.
When he isn't in the office, Dr. Khanh Thieu researches the genetics of melanomas and squamous cell cancers. He has presented at national dermatological conferences, and has a number of publications in dermatology and scientific journals.
Philadelphia Medical Dermatologist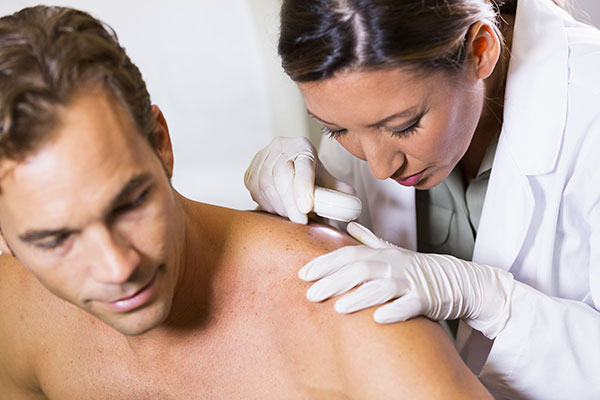 The dermatologists at Innovative Dermatology are skilled in treating both common and serious skin conditions found in the residents of Pennsylvania. For those in the Philadelphia PA area with chronic conditions such as psoriasis and eczema, we frequently recommend light therapy in order to lower the number of recurrences. Our dermatologists are also experts at treating common conditions like acne, hair loss and rosacea. No matter your skin condition, we will work with you to discuss the appropriate treatments and care needed to ensure you are feeling and looking your best.
In adults, the most common skin condition treated by dermatologists from the Philadelphia PA area is actinic keratosis. Although frequently mistaken as age spots due to their rough, scaly appearance, actinic keratosis or AK is actually a precancerous lesion that develops due to long-term exposure to sunlight. If left untreated, AKs will develop into a more serious skin cancer called squamous cell carcinoma. Our dermatologists specialize in the treatment of skin cancers like squamous cell carcinoma as well as melanoma and basal cell carcinoma, and our dermatologist, Khanh Thieu, continues to research the genetics of the melanomas and squamous cell cancers found in his Pennsylvania patients.
Some Medical Conditions We Treat:
Acne
Eczema
Hair Loss
Brown Spots
Melanoma
Moles
Birthmarks
Psoriasis
Rosacea
Rashes
Scars
Skin Tags
Varicose Veins
Vitilgo
Philadelphia Cosmetic Dermatologist
The cosmetic dermatologists at Innovative Dermatologists want you to look and feel your best! Although cosmetic dermatology primarily focuses on the aesthetic improvement of the skin, nails and hair, in certain cases a treatment can also resolve medical dermatological concerns. The range of cosmetic surgery treatments is great; from rejuvenating, deep cleansing procedures that restore skin texture and tone, to the reduction and removal of skin imperfections, at Innovative Dermatology everything is possible. No matter what you decide, the expert dermatologists at Innovative Dermatology will have you looking young and beautiful.
For those seeking treatment on any unsightly or painful varicose, spider and bulging veins, you can rest assured knowing our cosmetic dermatologists are experienced in sclerotherapy and can also eliminate your vein imperfections with lasers. If you're interested in injectable fillers like Botox, Juvederm, Radiesse, and Restylane, our dermatologists are experts at facial rejuvenation. Additionally, our dermatology clinic near Philadelphia PA specializes in hyperhidrosis treatments as well as a range of chemical peels that enhance the appearance of and smooth skin texture.
Our cosmetic dermatology office is equipped with the latest laser technology. Whether you are looking to reduce the number of wrinkles on your face or save yourself time by investing in laser hair removal, the cosmetic laser solutions at Innovative Dermatology can keep you looking and feeling young and beautiful. That tough section of fat that you haven't been able to reduce no matter how much time you spend exercising and dieting can be removed using laser technology as well. Don't worry about your stretch marks, scars or any aesthetic concerns any longer, at Innovative Dermatology, our cosmetic dermatologists do it all.
Both before and after your treatment, it's important to maintain your youthful skin through the use of medical, anti-aging skin care products. Although everyone in the Philadelphia PA area loves to enjoy their time in the sun, it is important to regularly apply sunscreen to diminish the impact of sun damage and the effects of premature aging. In order to preserve your youthful appearance, our dermatologists will suggest limiting your exposure to pollution and avoiding the harsh chemicals present in cigarette and cigar smoke.
Cosmetic Dermatology Treatments Include:
Chemical Peels
Earlobe Repair
Hand Rejuvenation
Keloid Excision
Sclerotherapy
Skin Tag Removal
Scar Revisions
Dermal Fillers
Injectable Fillers
Botox & Dysport
Restylane & Radiesse
Mole Removal
If you are looking for Philadelphia dermatologists or are in need of Philadelphia dermatologists near Philadelphia PA 19013, call (610) 789-SKIN today or send us a message.